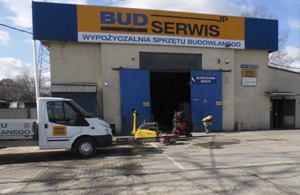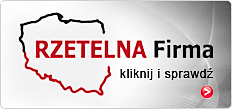 Budserwis JP Company
is now entering its sixth year of business. Our tradition dates back to the times of Cracow Steel Constructions and Industrial Machinery "Mostostal", when in 1983, an idea to group welding equipment, means of small mechanization and power tools within one Equipment Base was created. This concept was further adapted and continued by the company Mostostal Krakow SA (- Light Equipment Workplace Co.)

The number of equipment and tool groups developed from over a dozen to more than 40 and now holds over 2000 items - including more than 100 pieces of welding equipment, tens of soil rollers, power generators as well as torque wrenches in the range from 30Nm to 2000Nm.

During that period, a measurement laboratory was created, which still operates. It tests and approves all electrical devices and power tools, which are available for rent and lease. All our devices are thoroughly controlled and attested.

Our company specializes in renting welding equipment. We have the newest equipment available from Esab and Lincoln (semi-automats Lincoln Speedtec 400s, Esab Warrior 400).

Torque wrenches and soil rollers are also a matter of our concern, and each year, we do our best to widen the range of our equipment. Furthermore we possess group traditional building equipment such as power generators and demolition hammers.

In addition, we offer maintenance services - torque wrench calibration, electrical measurements of power tools, regeneration of cutting and gas welding burners, as well as inspections and maintenance of welding equipment.

Our mission is to guarantee our customers maximum satisfaction through a growing variety of leased machines with ever developing maintenance services as well as competitive prices.

Our customers are renowned building companies, as well as local companies and private individuals.